Duck Shoot in Southern Bohemia
Information
Again we have succeeded in reserving one of the best duck shoots in Southern Bohemia for our guns. Daily bags from 600-1000 mallard ducks with 7-10 guns are to be expected and we are delighted to be able to offer this very special shoot to our customers.
Programme
Arrival evening before the shoot, joint drinks from 6.30 pm in the hotel
8 pm dinner in formal hunting attire in the dining room with a splendid view over the historic town square of Budweis
On the day, breakfast in the hotel from 7.15 am
8.15 am departure to the nearby shoot, traditional welcome and start of the first drives, lunch on site in traditional hunting cabin, afternoon drives, traditional bag presentation, return to the hotel/airport
Other
Cartridges for bore 12, 16 and 20 are available on site; please pre-order cal. 28 and 36 (.410). Refreshments and light snacks are available throughout the day in our transport and are part of the arrangement. The shoot is being accompanied by gun smith Marco Schmid personally. We can also provide you with guns on request.
Terms & Conditions
Subject to General Terms & Conditions of Diana s.r.o. . Carl Goluch 1896 is the agent of the shoot, not the operator. We do not warrant or represent that all material or prices are accurate, error-free or reliable. Version 4/2014.
Dates:
Season is starting 1. September 2015 and lasts until mid October.

Exact dates for shooting days will be published shortly.
Booking of groups/syndicates already possible, we will be delighted to try and reserve your preferred date!
Accommodation:
Grand Hotel Zvon, s.r.o.
Nám. Přemysla Otakara II. 28
Ceské Budejovice
Tel.: +420 381 601 611
Fax: +420 381 601 605
Web: www.hotel-zvon.cz
Room prices 2014:
Double
**** Executive 83,- Euro
Single
**** Executive 75,- Euro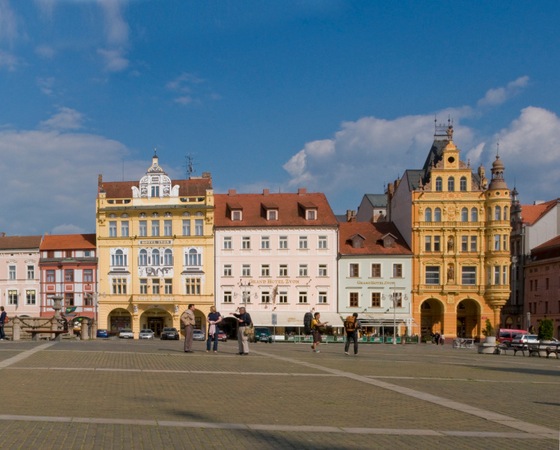 Prices:
peg fee incl. 50 ducks: 970,- Euro p. pers. incl. lunch, refreshments and snacks

Czech hunting license and insurance: 30,- Euro p. pers.
bag: 15,- Euro for every further duck
Further Shooting and Stalking: