Pheasant Shoot - Castle Židlochovice
Information
The pheasant shoot in Židlochovice is one of the most traditional Habsburg shoots and hunting castles in Europe and is renowned for highest quality game bird shooting. Extremely high and fast birds are challenging the guns and daily bags of around 1500 pheasants are fairly standard. Even larger bags can be organized. Beautiful accommodation in the castle adds to the experience.
Programme
Arrival evening before the shoot, joint drinks from 6.30 pm in the drawing room
8 pm dinner in formal hunting attire in the dining room
Horn signal in the morning at 7 am, breakfast from 7.15 am
8.15 am joint departure to the nearby shoot , traditional welcome and start of the first drives, lunch on site in traditional hunting cabins with log fire, afternoon drives, traditional bag presentation, return to the castle, tea and refreshments, departure
Other
Cartridges for bore 12, 16 and 20 are available on site; please pre-order cal. 28 and 36 (.410). Refreshments and light snacks are available throughout the day in our transport and are part of the arrangement. The shoot is being accompanied by gun smith Marco Schmid personally. We can also provide you with guns on request.
Terms & Conditions
Subject to General Terms & Conditions of Diana s.r.o. . Carl Goluch 1896 is the agent of the shoot, not the operator. We do not warrant or represent that all material or prices are accurate, error-free or reliable. Version 4/2014.
Impressions of a day at the pheasant shoot
Dates:
starting at October 2016
Accommodation:
Castle Židlochovice


Tyrsova 2, Židlochovice 66701

Tschechische Republik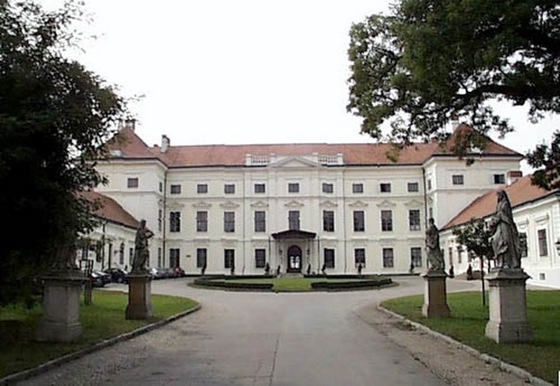 Prices per pheasant:
Euro 26,- / p. up to a daily bag of 700 

Euro 25,- / p. up to a daily bag of 1000 

Euro 24,- / p. over a daily bag of 1000
Further Shooting and Stalking: